SAD TO SAY, I AM OFFICIALLY RETIRED FROM BREEDING AS OF JUNE 2021!
My last breedable girl developed pyometra (a serious uterine infection) unexpectedly 
and had to be spayed - - thought I had at least another year.   But someone decided it was time!  It has been a grand ride!
 
I will leave my website active for at least another year so that you can download any of the useful articles and information, and you will always be able to contact me - - whether you're looking for a puppy and want breeder referrals or just have a question about poodles in general, or a specific question about your own poodle, whether you got your furkid from me or someone else.  I'm here to help!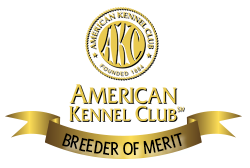 Calisun Standard Poodles is a responsible breeder of Standard Poodles.  We are located in the beautiful upstate area of South Carolina, we are a small kennel, devoted to the love and betterment of the breed first, and the joy of being owned by Standard Poodles next!   All of our poodles live in the house, receive the best of care, and must be adored by everyone who enters.   We focus on temperament, conformation, and structural soundness, not just beauty. Thanks for visiting - come back often!.

Calisun puppies are available only occasionally, and breeding is approached with utmost care and respect for the breed.   No breed is problem free, and none of our "kids" will ever be bred without appropriate testing and certifications.   Browse the information on this website for more health information.
Being owned by a Standard Poodle is not a task to be taken lightly.   Do your research and be sure you understand the lifelong commitment you are undertaking, and the responsibilities that go along with that commitment.   Poodles are not just dogs  - they demand to be an integral part of your family, and will accept nothing less.   So be prepared to lose your heart to these wonderful creatures.   You're in for a rare experience!

If you are interested in a puppy from Calisun Standard Poodles now or in the future, contact us for availability. If we do not have puppies available, we usually have other good friends who may.   All prospective owners are screened carefully to be sure that a most nearly perfect forever home will be provided, and a good match is made between owner and puppy.
From a Wall Street Journal article on Annie Rogers Clark, who was Westminister's long-reigning judge during her lifetime:
"Ms. Clark says poodles are her weakness.  'They are Labradors with a college education.
After a day of retrieving, your Lab wants to curl up and snore in front of the fire.
A Poodle wants to be a fourth at bridge and tell naughty stories.'  "